The "Water Tank House" is a conceptual test-fit of a two-bedroom, two-bathroom house inside of a re-purposed redwood water tank. An oak forest is envisioned as a possible building site. The 25-foot-diameter tank structure features a central post supporting the wood roof structure, with vertical redwood planking forming the 24-foot-tall walls. The interior volume is humanized with the addition of a second floor, bringing the living spaces closer to the expansive wooden roof.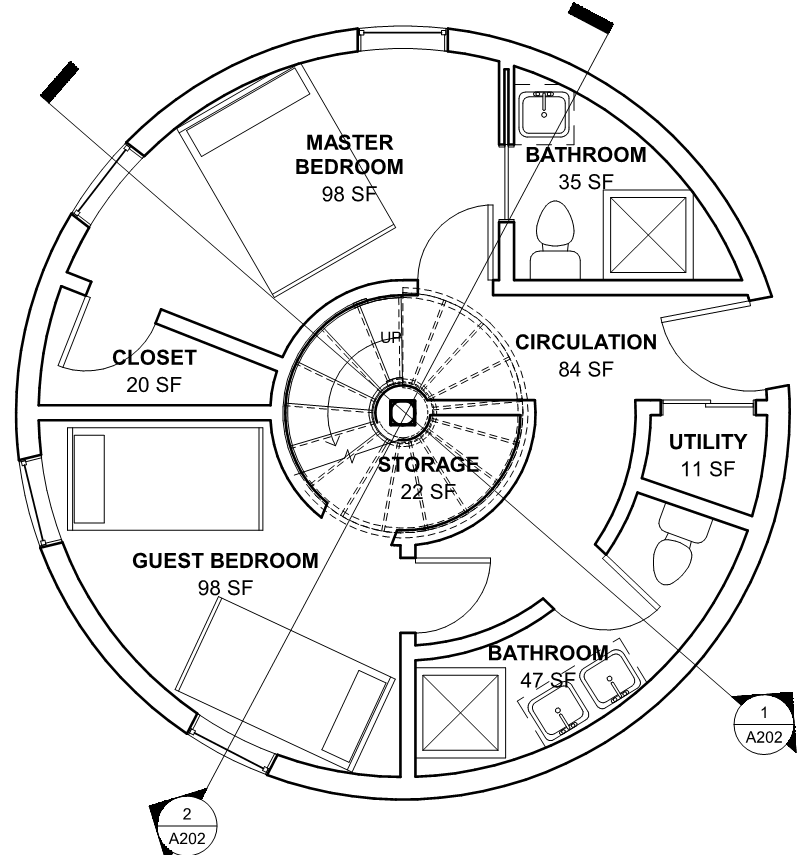 The lower level is envisioned to contain two bedrooms and two bathrooms arranged around a central spiral staircase. The main entry leads directly to the staircase, as visitors are greeted with sunlight from the central skylight above. This corridor datum divides the two bedroom wings and a radial spur that provides access to the public bathroom.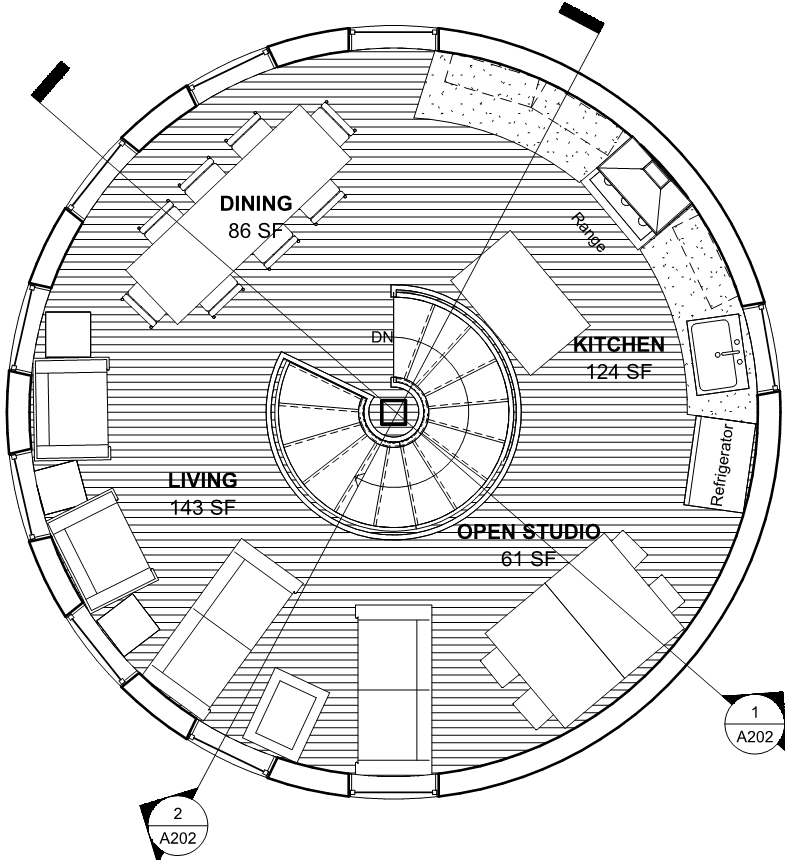 The upper level is a single open living space organized around the central post, spiral staircase, and skylight. Four spaces surround the central circulation for living, dining, kitchen, and open studio work. Windows are cut into 50% of the wall surface in the living and dining areas, while the original redwood boards remain intact at the kitchen and studio spaces.